News Item: Schwalbe Euro 4X Series 2012 dates and venues
(Category: Misc)
Posted by Scott Beaumont
Wednesday 30 November 2011 - 10:46:05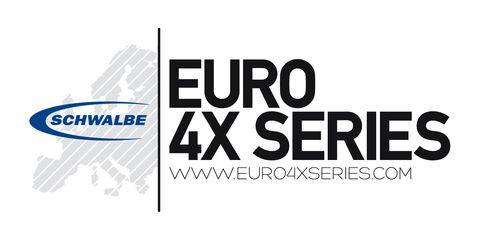 After the great news last week, that Schwalbe will continue with their title sponsorship of the Euro 4X Series for the next 2 years, we are really happy to announce the initial dates and venues for the 2012 Schwalbe Euro 4X Series.

Round 1 – Winterberg, Germany – 20th May
Round 2 – Leogang, Austria – 27th May
Round 3 – Afan, UK - TBC
Round 4 – Leibstadt, Switzerland – 5th August
Round 5 – TBC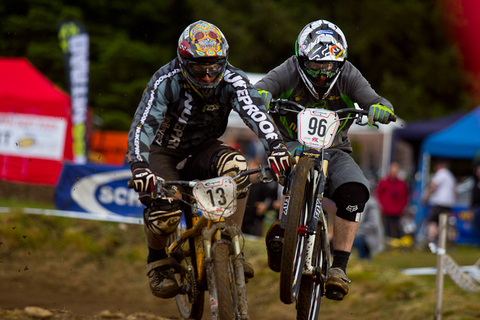 About the Schwalbe Euro 4X Series:

2012 will mark the third year that the Schwalbe Euro 4X Series has been running. The initial idea for the Series was to provide a stepping stone for riders who wanted to race in World 4X events, but they were nervous about the 'jump' from their National Series to the World stage. The Schwalbe Euro 4X Series provided a vital step for these riders to gain experience against Europe's top pro riders, in an atmosphere and an environment that was much more relaxed. The Series uses points for qualifying and a different points structure for racing to ensure that every rider is fighting for an overall position throughout the season.



2012:

The 2011 series came down to the final race to decide the top 3 overall. Joost Wichman, Tomas Slavik and Scott Beaumont all had a shot at the title, but in the end, Slavik came out on top from Joost and Boom Boom. These guys will all be back again in 2012 and fighting it out for the overall once again.
The Series will be returning to Winterberg after a break in 2011, for the opening round in 2012. From there the riders will travel to Leogang in Austria for what will be vital practice in preparation for the 4X World Championships there in September. Then it's back to the UK to the popular Afan track in Wales which provided such great racing in 2011. Round 4 will be at a new venue – Leibstadt in Switzerland, and the finals are currently to be decided as we are still in negotiations with a few venues.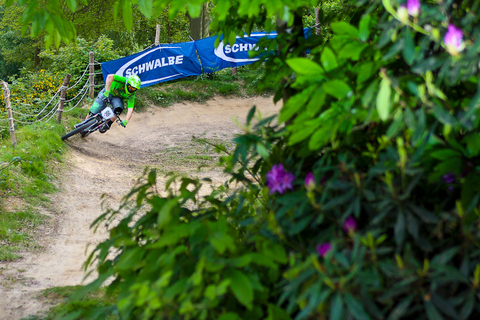 With venues located all over Europe, 2012 will ensure that Europe's 4X riders will have every chance to race at a venue.

For further information on the Schwalbe Euro 4X Series:
www.euro4xseries.com
www.facebook.com/eurofourcrossseries
www.twitter.com/euro4xseries



---
This news item is from Beaumont Racing
( http://www.beaumontracing.co.uk/news.php?extend.126 )