News Item: Schwalbe British 4X Series Round 2
(Category: Misc)
Posted by Scott Beaumont
Tuesday 01 May 2012 - 22:32:45




Last weekend we raced at round 2 of the 2012 Schwalbe British 4X Series at Penshurst, Kent.

The weather forecast was horrendous all week leading up to the race. We were hoping that the forecast was wrong but..... It wasn't. This was one of the wettest races I have ever been to. It was a complete washout.

Practice started and there was literally water running down the track in rivers. It was a really tough day but we were up for the challenge.



Motos got underway at lunchtime. They went really well for Dave. He won 2 of his races and finished 2nd in the other one to qualify easily though to the quarter finals. He then went onto to win the quarter final and semi final to land himself in his second final of the year in the senior class. In the final he went from gate 2. With a great gate he got in front on the first straight and got into the inside on turn 1. Exiting turn 1 he got the power down and started to pull away. On the fast second straight his lead was getting bigger. By the finish line he had the win easily in the bag and took his first win of the year. With the win, also came the series points lead which was a fantastic bonus.

My day was pretty good as well. I won all my motos and felt great on the track. Like Dave I went onto win both my quarter final and semi final as well to book my place in the final. Having seen Dave win his final I wanted to make this the first double win for the team.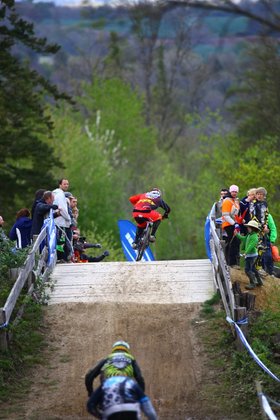 I went off gate 1. I made a great start and led into turn 1. Hugging the inside, I got a good slingshot out of the turn and set off on the high speed 2nd straight. From there I did not look back. Leading the race all the way to the finish and taking the win. Like Dave this also gave me the points lead in the elite category which was awesome.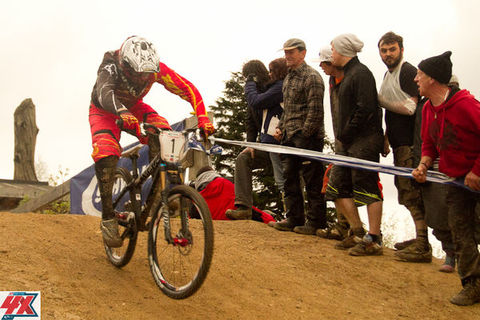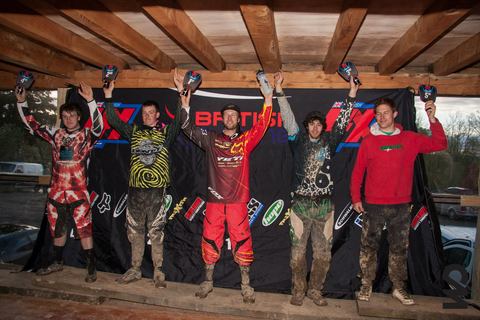 So now we are out in Germany getting ready for the 2nd round of the 4X ProTour which takes place in Poland this weekend.

I will update with photos from Penshurst and our Roadtrip in the next couple of days.

Cheers for now,

SB


---
This news item is from Beaumont Racing
( http://www.beaumontracing.co.uk/news.php?extend.133 )